The leading Cloud and SaaS capital markets platform
Financial institutions have entered a digital race. To win this race, they must leverage technology and deliver new value to customers. Murex helps capital markets players to scale and amplify MX.3 platform benefits with the power of the cloud.
MX.3 can be managed by the customer or delivered in SaaS by Murex.
Learn more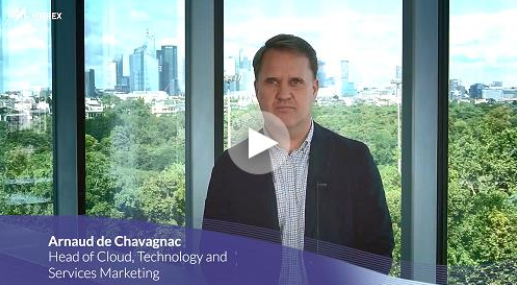 Choose your preferred deployment
Automate, accelerate, and scale with MX.3
We are glad to be the first to benefit from the Murex and AWS collaboration. Murex is at the core of our Treasury and Markets technology platform and we are already reaping the benefits of AWS Cloud's elasticity for our grid computing infrastructure.
David Gledhill, Group Chief Information Officer and Head of Group Technology and Operations, DBS Bank, Singapore
Cloud and SaaS resources and insights
Get in touch with Murex's Cloud and SaaS team
Murex's dedicated team is here to help you with the Cloud and SaaS solutions and support. Please call your regional office or, if you prefer to be contacted, complete the form and one of the team will get in touch.
EMEA
Americas
Asia Pacific
About Murex
For more than 30 years, Murex has provided enterprise-wide, cross-asset financial technology solutions to capital markets players. Its cross-function platform, MX.3, supports trading, treasury, risk and post-trade operations, enabling clients to better meet regulatory requirements, manage enterprise-wide risk, and control IT costs. With more than 57,000 daily users in more than 60 countries, Murex has clients across the financial services industry, from banking and asset management to energy and commodities. Murex is an independent company with over 2,400 employees across 18 locations. Murex is committed to providing cutting-edge technology, superior customer service and unique product innovation. MX.3 is specifically designed and engineered to meet the multifaceted challenges of a transforming financial industry. To find out more, visit www.murex.com.